Introduction to Pure Data, Visby – July 2009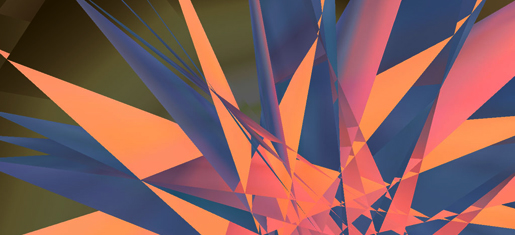 The PD aka Pure Data intro workshop, introducing the free graphical programming language PureData, took place at the Department of Game Development – Gotland University's Institute for Technology, Art and New Media in Visby, Sweden in July 2009.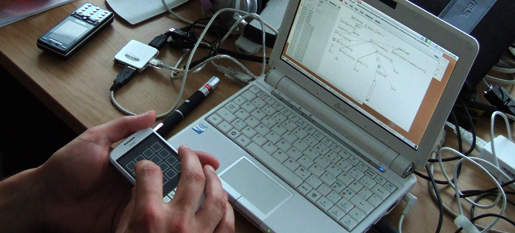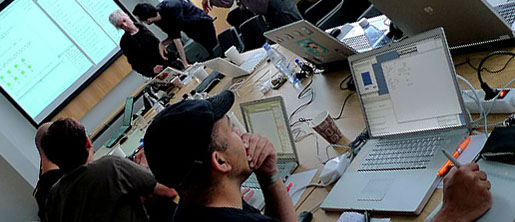 The workshop was focused on real-time audiovisual processing for Game Development and Narrative Media:
• GEM (PD library for video and graphics)
• Sonic Art
• Audiovisualism
• Human-Computer Interaction.
We managed to introduce to students an intermediate knowledge about the production of contents and tools exploiting audiovisual real-time processing in an open-source environment, in order to apply these techniques and/or contents to Game Design, Narrative and Time-based Media.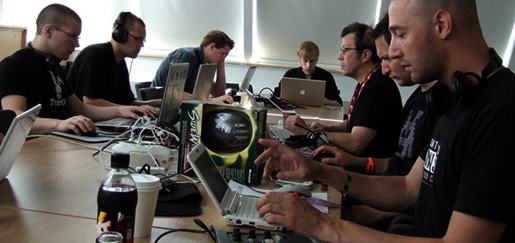 Workshop instructors: Marco Donnarumma, Ioann Maria.
Special thanks to Iwona Hrynczenko for the organization!
Photos by Marco and Ulfben.