Experimental short film "Ferment" 2009
"Ferment" is my debut short film awarded at the Alternative Film/Video Festival 2009 (Belgrade, Serbia) and selected for the experimental cinema presentation at the EMAF – European Media Art Festival (Osnabrück, Germany) in April 2010.
The story is a surreal ride into delirious darkness of human's mind. A junction between the two characters, whose passion interlaces internally, meets the point of the real interaction within their sexual imagination on the border of perversion.
The footage was shoot in Poland last year with actors of the Contemporary Theatre in Warsaw, Poland.
Music has been composed by Marco Donnarumma aka TheSAD. The album "Home" including track of the film "Entering…" is free download from this site thesaddj.com/download/.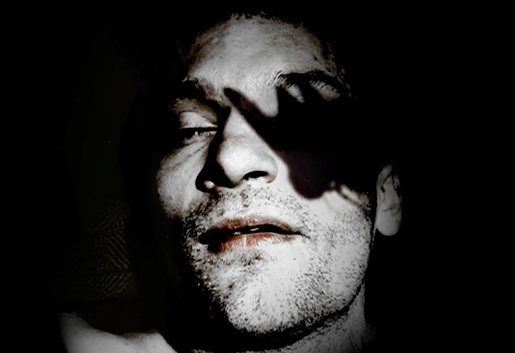 Director/story/editing/fx: Ioann Maria
Actors: Wojciech Żołądkowicz, Monika Węgiel
Music: Marco Donnarumma
Light, technical support: Paweł Śmiałek
Presentations / Screenings / Selections:
February '12 – MINDSCAPES San Francisco, USA
November '11 – Kobieca Transsmisja – Female Transmission Festival Krakow, Poland
October'11 – MINDSCAPES Las Vegas, USA
July'11 – DIY Film Fest Gdynia, Poland
June'11 – DIY Film Fest Minsk, Belarus
July '10 – Festival Images Contre Nature Marseille, France
July '10 – Video Channel Cologne 2010 Cologne, Germany
July '10 – K3: International Short Film Festival Villach Treffen, Austria
April '10 – EMAF 2010 – European Media Art Festival Osnabrück, Germany
March '10 – Zagreb, Croatia
March '10 – Kinoklub Gromka Ljubljana, Slovenia
December '09 – Alternative Film/Video Festival 2009 Belgrade, Serbia